Yucca Elephantipe Silver Star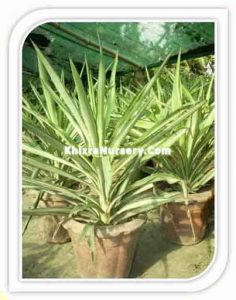 Yucca elephantipe is also known as spineless yucca and is an evergreen plant, and fast growing plant in its family. It leaves have soft tips on its edges. It is quite hardy plant, it is drought, frost and salt tolerant plant. It is used in landscapes.
This specie of yucca given the name of elephantipe, because of its large thickening of its stem in the  bottom.
Yucca Jewel